Broker vs. Trader: Which Career Is Right for You? was originally published on uConnect External Content.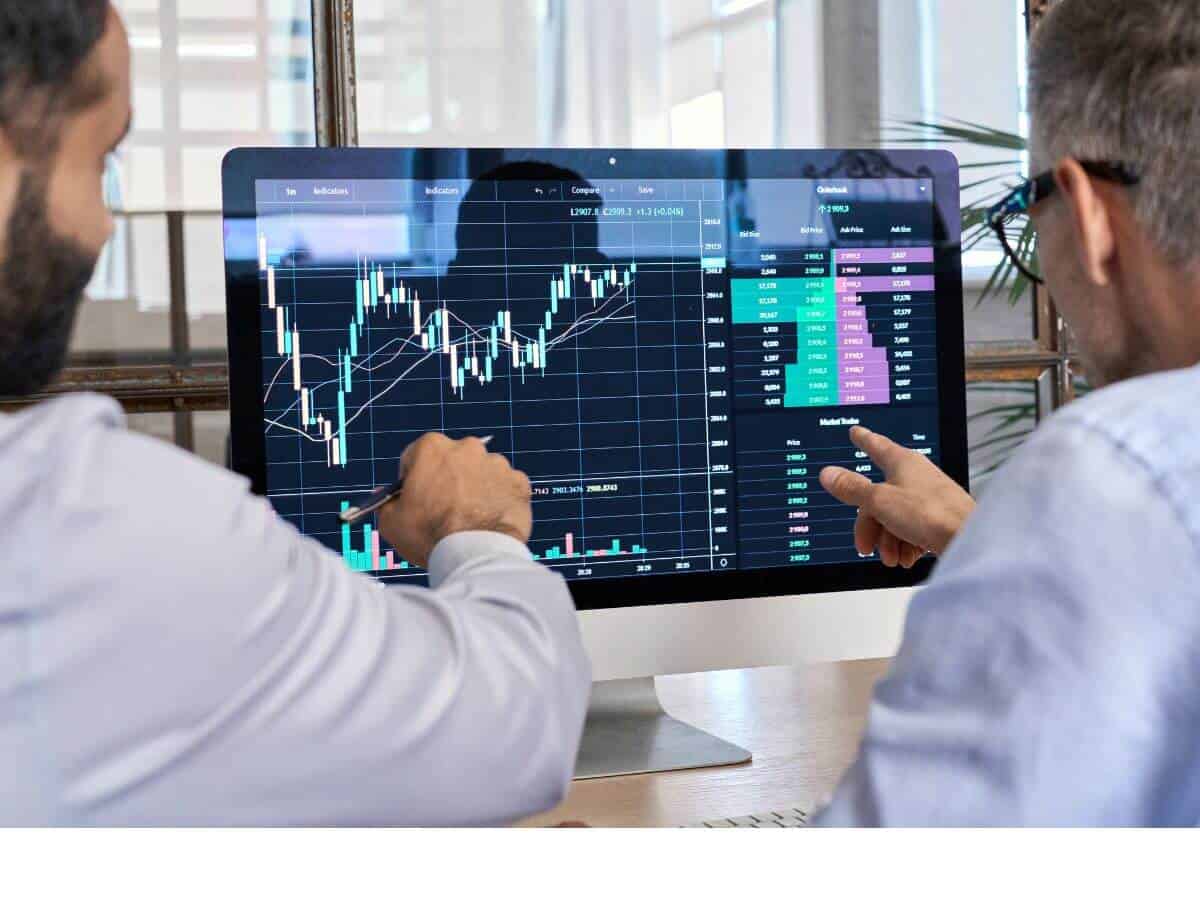 While both brokers and traders can work with the sale of securities (like stocks and bonds), the main difference between a broker vs. trader is that many types of brokers exist in various industries. On the other hand, traders primarily work in finance, making securities sales and purchases for a financial institution. In this guide, we'll go over what each job involves so you can determine which career is right for you.
What Does a Broker Do?
Brokers act as a middleman between buyers and sellers, ensuring transactions run smoothly and everyone is fully informed.
"We facilitate transactions between buyers, sellers, and their capital source, connecting the parties that help companies of all sizes change hands and grow," says Sarah Goodman, managing partner and founder at Eminence M&A Strategies.
Brokers exist in various industries like insurance, real estate, and banking. A person will usually seek out a broker if they want to buy, sell, or trade something expensive. For example, if you want to sell a business, you may go through a business broker to help find potential buyers and handle the intricacies of the transaction.
The day-to-day of a broker largely depends on the type and industry. But in general, "we spend our days analyzing market trends, identifying potential buyers or sellers, conducting due diligence, valuing businesses, negotiating terms, and ensuring smooth transactions," says Goodman.
>>MORE: What Is a Broker?
Different Types of Brokers
Some of the most common types of brokers include:
Business brokers facilitate buying and selling businesses. A business broker usually handles relatively small transactions, while large transactions (over $1 million) are typically handled by mergers and acquisitions (M&A) managers.
Mortgage brokers connect mortgage lenders with potential homebuyers. These brokers help clients find a selection of mortgage rates and terms to choose the loan that works best for them.
Insurance brokers help clients find insurance policies to fit their needs. An insurance broker typically specializes in one area, such as life insurance, health insurance, or car insurance.
Stockbrokers buy and sell securities (tradable assets, like stocks or bonds) on behalf of a client. A stockbroker may also give financial and investing advice to clients.
Beyond these specific job titles, a broker "may specialize in specific industries like health care, technology, or finance, leveraging their expertise to better serve their clients," says Goodman.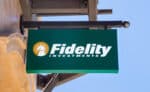 Fidelity International Investment Management
Learn investing fundamentals, how analysts work across different asset classes, and how portfolios are constructed with this free job simulation.
Avg. Time:
5 hours
Skills you'll build:
Investment management, critical thinking, portfolio construction, financial analysis, risk analysis, company analysis, presentation, market research
What Does a Trader Do?
A trader, often called a securities trader or investment trader, buys and sells tradable assets (like stocks and bonds) for their employer. Traders often work at large financial institutions, such as investment management firms or banks. The money traders use to buy securities comes from their employer's fund — a pool of money set aside for a specific purpose, such as investing in securities. On the other hand, a stockbroker uses their clients' money to buy securities.
In general, "investment traders aim to maximize returns for their clients or employers by making well-informed trading decisions based on their knowledge of the financial markets, analysis of data, and their ability to identify profitable opportunities," says Josh Kincaid, CMO and co-founder at ToroAlerts.
Traders can also work independently, making smaller-scale trades for their own investment portfolios. So, the day-to-day for a trader depends on where they work and what kind of clients they work for.
However, every trader's day typically involves using "trading tools and technologies to access real-time market data, monitor price movements, and execute trades swiftly and efficiently," says Kincaid.
>>MORE: What Is a Securities Trader?
Different Types of Traders
Unlike brokers, traders only exist in the finance sector. However, a trader can take on a number of different job titles. For example, a trader could be an investment banker working for a firm to raise money for other investing activities, like mergers and acquisitions. Or, a trader can work independently, trading securities for their personal portfolio.
The different types of traders are distinguished by their style of trading. Some trading styles include:
Day traders make quick, short-term trades throughout the day (while the market is open) to make profits. These traders rely on daily fluctuations in the market to determine when to buy or sell.
Swing traders may hold a position for a few weeks or months before making a purchase or sale for profit. These are medium-term trades, so the trader may watch a stock for a while before buying or selling it.
Technical traders rely heavily on longer-term technical analysis to decide when to buy and sell securities. These traders track a security's trends over a period of time and make inferences about how it may act in the future.
Ultimately, "traders can specialize in various industries or asset classes, such as stocks, bonds, commodities, foreign exchange, or derivatives," says Kincaid. "They may also specialize in specific strategies, such as quantitative trading, options trading, or arbitrage."
JPMorgan Markets (Sales & Trading)
Explore what it's like to work on a sales and trading team at a major investment bank with this free job simulation.
Avg. Time:
4 to 5 hours
Skills you'll build:
Industry analysis, research, communication, market analysis, strategy, sales
Trader vs. Broker Salaries
According to the U.S. Bureau of Labor Statistics (BLS), stockbrokers and securities traders are considered "Securities, Commodities, and Financial Services Sales Agents," with average annual salaries of $100,740. Other types of brokers have different salaries, though. For example, real estate brokers make $90,930 per year on average. So, specialization can have a significant impact on a broker's salary.
Both brokers and traders rely heavily on commission, too, and because commissions are volatile, it can be challenging to predict accurate salaries for either career path. For instance, if a broker takes a 10% commission on every transaction they facilitate, their income will rely on the size and scope of each — transactions with smaller dollar amounts will result in lower commissions.
Income is also closely tied to experience, employer, and industry. Traders working in major investment banks may make more than those at smaller financial institutions. Similarly, those with many years of experience often make more and can charge more than those just starting their careers.
According to estimates from Glassdoor, stockbrokers and securities traders have the following average salaries based on experience level:
Experience LevelStockbrokerSecurities TraderEarly Career (15 Years Experience)$193,800$146,200Estimates provided by Glassdoor and rounded to the nearest hundred.
>>MORE: Check out some of the highest-paying jobs in finance for 2023.
How to Become a Broker vs. a Trader
Education
You typically need at least a bachelor's degree to become a trader or broker. Studying finance, economics, or business can build a good foundation for understanding the world of financial transactions and business deals — an essential skill in both careers.
For both brokers and traders, seeking a Master of Business Administration (MBA) degree may be beneficial for career progression. This is especially true for those working at large financial institutions and banks. These are competitive places to work, so anything you can add to your resume or use to build your expertise can make a difference in the long run.
Networking is also crucial in both career paths. Kincaid advises that "attending industry conferences, joining trading associations, and leveraging online platforms can help aspiring traders establish relationships and gain insights from experienced professionals."
Certifications and Licenses for Brokers vs. Traders
Brokers working in insurance, real estate, or mortgages often work in the industry for a few years before becoming licensed brokers. Each specialization typically has its own certification or license and governing body. For example, mortgage brokers must pass the Nationwide Mortgage Licensing System (NMLS) exam to become licensed.
Goodman adds that "pursuing certifications such as the Series 7 [from FINRA] (for securities brokers) or the Certified Business Intermediary (for business brokers) can enhance your credibility."
However, stockbrokers and traders have strict requirements and regulations they must follow from the Financial Industry Regulatory Authority (FINRA) and the U.S. Securities and Exchange Commission (SEC). Any role that deals directly with securities or tradable assets typically involves oversight from both FINRA and the SEC. Traders who only buy and sell securities for their own portfolio may not need to adhere to these regulations, though.
Necessary Skills for a Trader vs. Broker
Traders and brokers of all types need certain skills to be successful in these fast-paced and competitive careers, such as:
Traders can benefit from having finance- and investment-specific skills, like:
All types of brokers should be able to:
Create, read, and understand complex documents like financial statements and contracts
Use customer management and sales platforms
Negotiate effectively
Showcase new skills
Build the confidence and practical skills that employers are looking for with Forage's free job simulations.
Bottom Line: Which Career is Right for You?
When deciding between being a broker vs. a trader, it ultimately depends on what type of broker you're considering becoming. Traders almost always handle selling and buying stocks and bonds, but there are many different types of brokers. Brokers facilitate insurance policies, mortgage loans, imports and exports, and more! So, if you're not looking for a career in securities, another broker specialization could be a better choice.
However, if you are interested in securities, deciding between being a stockbroker vs. a trader can be challenging since these roles are easy to confuse. After all, both deal closely with tradable assets and securities, and some of their typical duties overlap. However, brokers typically work directly with individual clients and facilitate transactions between them. On the other hand, traders often work for financial institutions buying and selling securities to raise capital for their employers.
Explore more career opportunities and learn the skills you need to get hired with Forage's free job simulations.
Image credit: Canva
The post Broker vs. Trader: Which Career Is Right for You? appeared first on Forage.