Product Manager Career Path: What's the Trajectory? was originally published on uConnect External Content.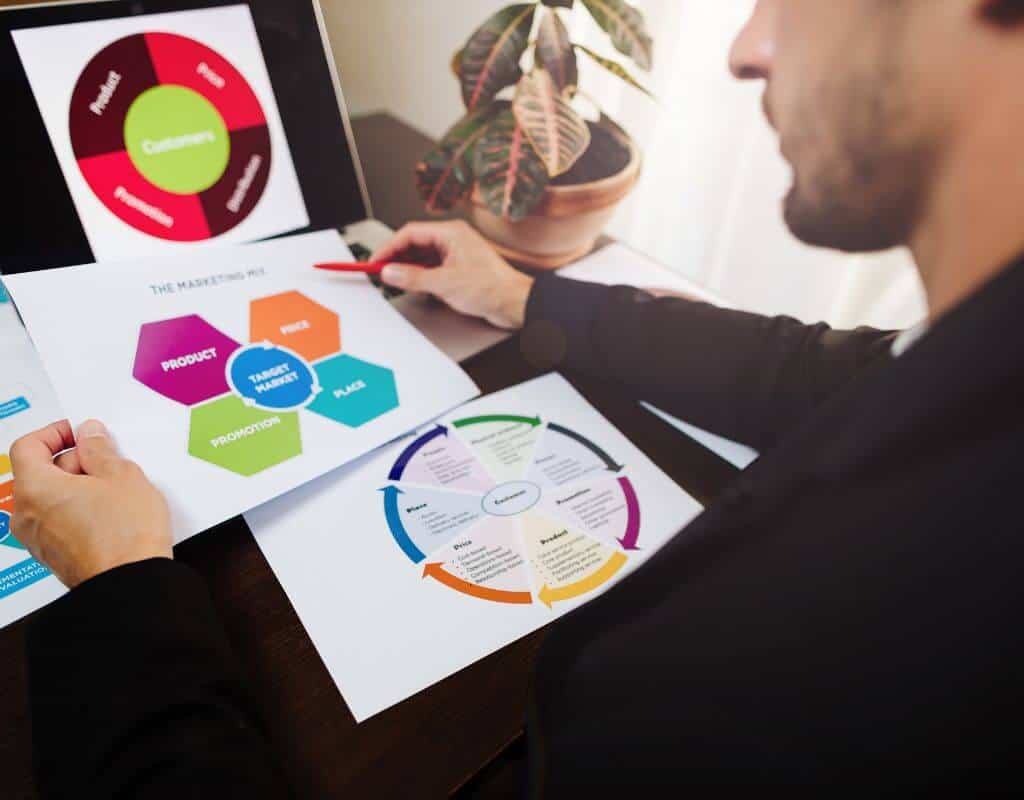 When it comes to picking a career, you may have considered something broad like business. But within that general category are smaller subcategories, like sales, marketing, and customer success. Another subcategory is product management, and the product manager career path can give you a wide range of experiences and skills that will serve you no matter what comes next.
So, what does the product manager career path consist of, and how can you get started on it?
Product Manager Career Path
If you're not familiar with product management, you're not alone. Though product management has been around for nearly 100 years, it's only in the last few decades that product manager has taken off as a job title. And it's likely to continue growing. Glassdoor ranked product manager at number 10 for best jobs in 2022, based on job satisfaction, earning potential, and job openings.
At its core, product management is overseeing the lifecycle of a product. From beginning to end, the product manager ensures that everyone involved in creating or improving a product has the tools they need to get their share of the work done.
Find your career fit
Discover if this is the right career path for you with a free virtual work experience.
Many product managers describe the job as dynamic, with no two days being alike. So, for anyone looking for a career that's stable but keeps you on your toes, product management may be for you.
Entry-Level Product Manager Roles
Average annual salary: $58,000
Most entry-level product manager titles are associate product manager or junior product manager. But no matter your job title, you'll learn how to be an effective product manager with responsibilities that could include:
Setting the priorities for your specific tasks
Communicating about your progress and blockers
Devising the solution or solutions to your assigned tasks
Analyzing data to help you create an action plan
Mid-Level Product Manager Roles
Average annual salary: $99,000
Once you've gained experience, you can move into mid-level roles like product manager or (eventually) senior product manager. While these job titles are generally reserved for people with product management experience, those who are new to the field but possess the right combination of skills and experience can start their product manager career at this level.
Some of the things you can expect to do as a product manager or senior product manager are:
Setting the roadmap and overall strategy for the product
Communicating with team members and stakeholders about the project's progress
Helping team members overcome obstacles they may encounter
Ensuring everyone has the resources they need to complete their part of the project
Using and incorporating data into the overall strategy
Executive Product Manager Roles
Average annual salary: $132,000
If you remain on the product manager career path, the next step would be a leadership role, like director of product, VP of product, or chief of product. In addition to product manager duties, you'd also take on supervisory and managerial responsibilities. Overall, the job would include:
Creating and improving processes and procedures
Managing direct reports
Collaborating with other teams to get data and information
Engaging with users and other stakeholders for relevant feedback
Product Manager Certifications, Skills, and Education
There isn't a single product manager career path you must follow to find success. Product managers have all kinds of education and professional work histories before becoming product managers.
>>MORE: BCG Product Management Virtual Experience Program
Jacob Brown, associate product manager at Atlassian, advises aspiring product managers to connect with others who are interested in product management. "What helped me the most was finding a like minded organization/community. In my case, that involved joining and helping build the product management club at my school. I would highly recommend starting one if your university doesn't already have one!"
Education
There are no educational requirements to become a product manager. In 2022, Product School surveyed 5000 individuals in the product management industry — everyone from associate product managers to chief product officers. It found that though 42% of respondents had a bachelor's degree, almost 17% had some college or university education but no degree. That same survey also found that half of current product managers had a work history outside product management.
Certifications
Just like there are no educational requirements to be a product manager, there are also no certification requirements. However, you can choose to pursue product management certifications from:
Skills
Product managers need a diverse set of hard and soft skills to succeed. And while you may lean on some skills more than others depending on the type of product management you pursue, because no two days are alike, product managers need excellent soft skills, such as:
Flexibility
Conflict resolution
Hard skills can be invaluable if you want to specialize. For example, as a technical product manager, you'll be responsible for product managing the technical aspects of a product, like the coding, so a strong background in software engineering would be helpful.
Product Manager Salary
Product manager salaries vary widely depending on how much experience you have and what sector you work in.
A 2021 survey by Amplitude found that the average salary for a product manager was $147,680. Mint's data (pulled from Intuit tax returns) reports the following average salaries:
Associate product manager: $69,000
Product manager: $112,000
Senior product manager: $133,500
Product School's 2022 survey found that yearly product manager pay breaks down as follows:
30% of product managers make between $91,000 and $120,000
20% of product managers make between $121,000 and $150,000
25% of product managers make between $150,000 and $180,000
Product Manager Jobs Outlook
The overall job outlook for product managers is very bright.
An analysis of job postings conducted by The Burning Glass Institute found that product manager skills were one of the fastest-growing and most in-demand skill sets. In 2021, product management skills were mentioned in one out of every eight job postings. And the following year, Product School's survey found that 43.6% of companies were planning on hiring additional product managers.
>>MORE: 10 Common Interview Questions for Product Managers
Moreover, because product managers develop a diverse toolbox of highly transferable skills, they can easily move from one product manager role to another while working on very different products in a completely new sector. And these skills can also take you far beyond the product manager career path.
"Because product managers come from so many backgrounds and work closely with a variety of roles, I've known product managers who have transitioned to all sorts of different opportunities," says Brown. "Some more common transitions I've seen include software engineering, product design, and even becoming a startup founder!"
Still curious about a career in product management? Learn more about what product management is all about!
Image credit: Canva
The post Product Manager Career Path: What's the Trajectory? appeared first on Forage.