Is Marketing a Good Career Path? was originally published on uConnect External Content.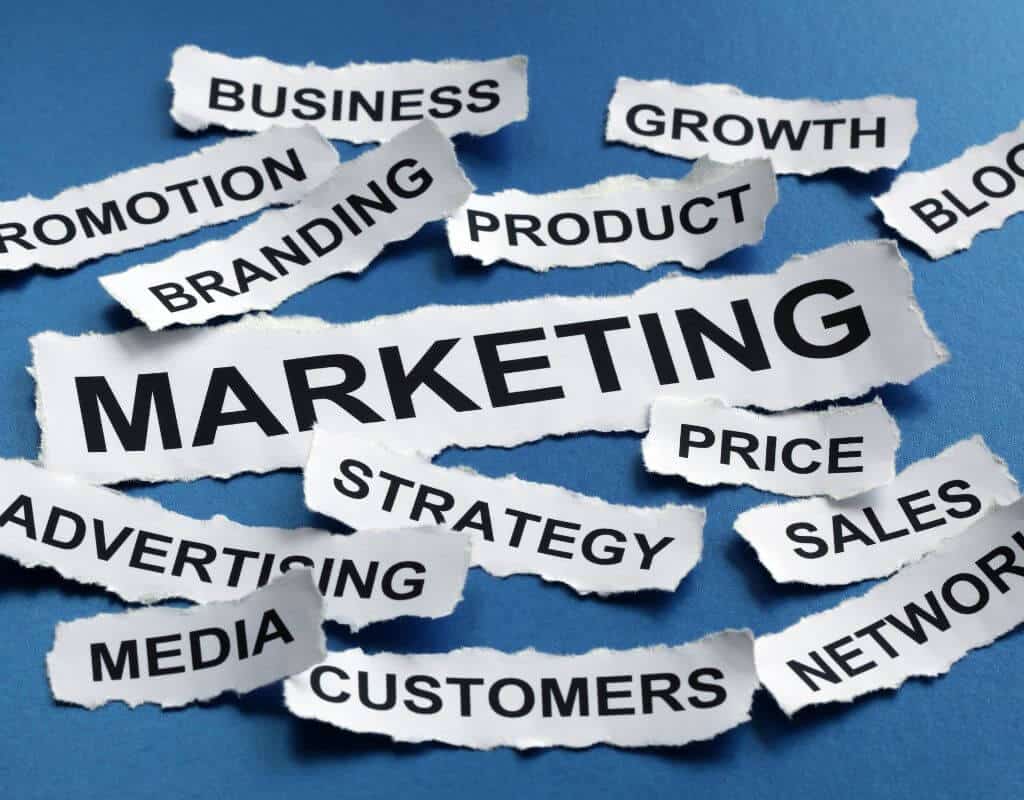 If you're considering pursuing a marketing career, you may be wondering if marketing is a good career path. What types of jobs are in the field, and what kind of professional progress is possible? The marketing field covers an array of job titles and duties with an equally diverse pool of workers.
Ready to dive in and learn more about marketing? This guide covers:
What Is Marketing?
Before deciding on marketing as a career path, it's important to understand what marketing is and is not.
Marketing is not the same thing as sales or selling. When you're in sales, you focus on closing the deal and convincing the consumer to buy the product. 
But marketing isn't about closing the deal. "Marketing is all about bridging the connection between your product and end users," says Julia Baily, vice president of consumer marketing at Forage. "Whether that's through targeting, product positioning, or messaging there are dozens of ways (and just as many marketing pros) responsible for making that happen."
Tessa Chen, financial communications at Pinterest, adds, "The end goal of a marketer is to promote sales, whether that is through content, brand awareness, last-click, etc."
While marketers connect users to products and services, there are many ways they accomplish that goal. Here are a few examples:
Social media marketing: using social media networks to connect with potential customers
Content marketing: using channels like blogs, videos, and podcasts to promote the brand
Advertising: creating and producing advertisements about the product or service
Business-to-business marketing (B2B): marketing the product and services to other businesses
Business-to-consumer marketing (B2C): marketing the product and services to consumers
Email marketing: using email to promote the product or service
Public relations: strategic communications that build relationships between companies and the public
Event marketing: promoting the product or service with live events (in-person or online)
As you can see, marketing is a broad industry. And while the types of marketing overlap, you'll lean on different skills depending on the specific type of marketing career path you pursue. "There's a bit of something for everyone, no matter your skill set," notes Stephanie Wei, former vice president of marketing at NerdWallet and current Forage advisor.
>>MORE: lululemon Omnichannel Marketing Virtual Experience Program
For example, a career in public relations relies heavily on written and verbal communication skills. You'll likely send out regular press releases to let the public know about what's new and exciting at the company and respond to media inquiries. 
A career in content marketing will, of course, rely heavily on writing skills. However, content marketing also requires data analysis skills to help you understand and identify which of your content marketing efforts are working and why they're successful.
How Many Jobs Are in Marketing?
The Bureau of Labor Statistics (BLS) groups advertising, promotions, and marketing managers under the same umbrella. Overall, employment for managers in marketing is expected to grow between 7% and 10% from 2021 and 2031, depending on the specific subcategory:
CategoryExpected Growth RateMarketing Managers10%Advertising, promotions, and marketing managers10%Advertising, marketing, promotions, public relations, and sales managers7%Advertising and promotions managers7%
The BLS also notes that during that same timeframe, there will be approximately 35,500 job openings for marketing managers. 
Interestingly, the BLS points out that while marketing, in general, will be an in-demand profession, the need for those who specialize in print marketing or advertising will decrease. 
As more people use electronic media, companies will have to invest in electronic marketing and advertising. Therefore, job seekers who specialize in creating digital media campaigns (like websites, social media, and live chat) will likely be able to find more employment opportunities than people who specialize in traditional advertising and marketing (like print campaigns).
What Do Marketing Jobs Pay?
According to the BLS, in May 2021, the annual median wage for managers in marketing was:
CategoryAnnual Median WageMarketing managers$135,030Advertising, promotions, and marketing managers$133,380Advertising, marketing, promotions, public relations, and sales managers$128,160Advertising and promotions managers$127,150
Payscale offers a more detailed insight into marketing job salaries. Here are some titles and the average base pay for specific positions in the marketing profession:
Job TitleAverage Base PaySocial media marketing manager$58,000Content Marketer$56,000Email marketing specialist$56,000Public relations specialist$51,000Social media coordinator$42,000Event marketing coordinator$47,000Social media manager$53,000Public relations manager$73,000Brand manager$73,000
Types of Careers in Marketing
As noted above, there are many types of marketing careers you can specialize in. But, no matter which one you pursue, a marketing career path generally follows the same steps.
Entry-Level Careers in Marketing
Most entry-level careers in marketing start at the "coordinator" level. In this role, you'll do a lot of basic tasks (like compiling data or setting up posts to publish on a specific date). But this can help you learn the ropes and understand how your kind of marketing works from the ground up.
In some cases, entry-level roles use the word "specialist" instead of "coordinator," but that's not always the case. You may start at a coordinator level, then work your way up to a specialist role.
Marketing Manager Career Path: The Next Step Up
Whether you start at a coordinator-level or specialist-level role, after a few years, you'll have enough skills and experience to move into a marketing management career path. Depending on the specifics of the role and the size of your company, you may or may not manage people. What you will manage, though, are accounts or marketing campaigns, and a crucial part of your role will be executing the marketing strategy.
Showcase new skills
Build the confidence and practical skills that employers are looking for with Forage virtual work experiences.
For example, if you move into a community manager role, you'll handle a website's forums or chat functions and help ensure the company builds strong, positive relationships with its audience. As a social media manager, you'll be in charge of the company's social media accounts and presence.
Senior Roles
After manager-level roles, you can move into senior-level marketing positions. In these roles, you'll create the marketing strategy, determine what will work, and define the process to make the marketing plan a success.
While many senior marketing career titles are director, it can also include vice president and chief marketing officer. After that, you could start your own marketing company!
Marketing Career Path Pros
Marketing is a diverse industry with many career options. Here are some of the pros of pursuing a marketing career path.
Lots of Options
No matter the company or product, it likely needs more than word-of-mouth advertising to grow its user base. As a result, you'll have many employment options.
"Most companies need marketing," notes Baily, "so if you have a preference for a specific industry, company size, type of product, or even region you want to live and work in, chances are there's a relevant marketing job out there for you." 
See Your Impact
Marketing is often a fast-paced job, meaning you'll see the outcome and results of your efforts quickly. This helps you replicate winning strategies and build on your success while learning from your failures. What's more, according to Christian Bauman, chief creative officer at The Bloc, "It doesn't matter who you are or where you went to school. What you can do is what matters." And if you're good at what you do, "You will rise and be rewarded."
What's more, you'll be able to see how your results improve and drive the business without working endless hours. "You don't have to work crazy investment banking hours to see the impact of your work and increase the business' bottom line," adds Baily.
Collaborate and Learn
You'll also gain a lot of experience collaborating with people inside and outside your immediate team. "A lot of teams work together and you're part of a larger effort," says Bauman. And, adds Baily, "From product design to sales and business development, there's the opportunity to work with so many different teams."
For example, you might work with the sales team to find out what potential customers are saying, the customer service team to understand what users say, and the product team to fully understand what it is you're marketing.
Expand Your Skill Set
Because you'll collaborate with other teams and the fact that marketing is a diverse career field, you'll have ample opportunities to expand and develop your skill set. "A career in marketing allows you to develop a number of transferable skills. Effective communication, structured thinking, prioritization, and fluency with data are in-demand skills. They can make someone a dynamic marketer as well as a strong addition to any organization," says Baily.
>>MORE: Wayfair Marketing Analysis Virtual Experience Program
Open to All
While you can major in marketing, having a degree in marketing isn't necessary. Baily says she graduated without a formal degree in marketing and has had successful careers at several companies. In addition, several of her marketing colleagues have majored in things like computer science, psychology, and political science.
"In general, I think it's more about your curiosity, drive, passion, and collective set of experiences that make you successful, not what you majored in," she says.
Marketing Career Path Cons
However, marketing jobs may not be right for you. Here are some of the cons to consider before pursuing a marketing career path.
Fast-Paced
The marketing industry is fast-paced and strategies that work one day may not work at all the next. And though Wei points out that marketing is a great career path for "those who are fearful of being stuck in a low-growth, auto-pilot mode," to be successful, you have to remain committed to learning and staying on top of marketing trends. If continuous learning isn't something you're interested in, a marketing career path may not be the best fit.
Perception Problem
Those in the marketing field sometimes feel that people misunderstand what they do and how it gets done — which may lead to inadequate budgets or not enough staff if company executives aren't on board. For example, sometimes marketing efforts have an immediate impact on the company. However, that's not always the case and other marketing efforts take longer to achieve. This, as Baily points out, has resulted in a perception problem. "I've heard of marketing referred to as nonessential or a waste of time or money."
Unclear Outcomes
While marketers often see results quickly, sometimes it isn't clear what's being accomplished. Chen notes that sometimes you're dealing with "fuzzy metrics and KPIs." 
When that happens, it will be up to you to clear things up. It may be challenging to interpret the data and ensure it makes sense to everyone else, something you may find difficult to do on top of everything else. Plus, sometimes you'll be the bearer of bad news, which isn't for everyone.
Want to test-drive a marketing job? Sign up for a free marketing virtual experience program and see if this is the right career path for you.
Image credit: Canva
The post Is Marketing a Good Career Path? appeared first on Forage.